NEWS UPDATE: REVIEWS
May 13, 2018
Hi
Thanks to all of you who came out to see the Bedsit tour, it was great to play these songs to you and sweet to sell out Sydney and Brisbane. I have some other news but if you wanted to catch up on interviews and reviews I've put together a bunch below.
LISTEN/WATCH
Live performance and interview with Bernard Zuel on The Right Note on Skipi TV. Check it out HERE
Interview with Dave Graney on RRR's The Banana Lounge. It was a pleasure to talk to Dave who I'm a fan of, we talked regional touring,  unintelligibly strong Australian accents, the trials of learning to surf and my new album Bedsit. Have a listen HERE 
An interview and a couple of live tracks on 2ser's The Outpost with Vinnie Ramone. Listen in HERE
REVIEWS FOR BEDSIT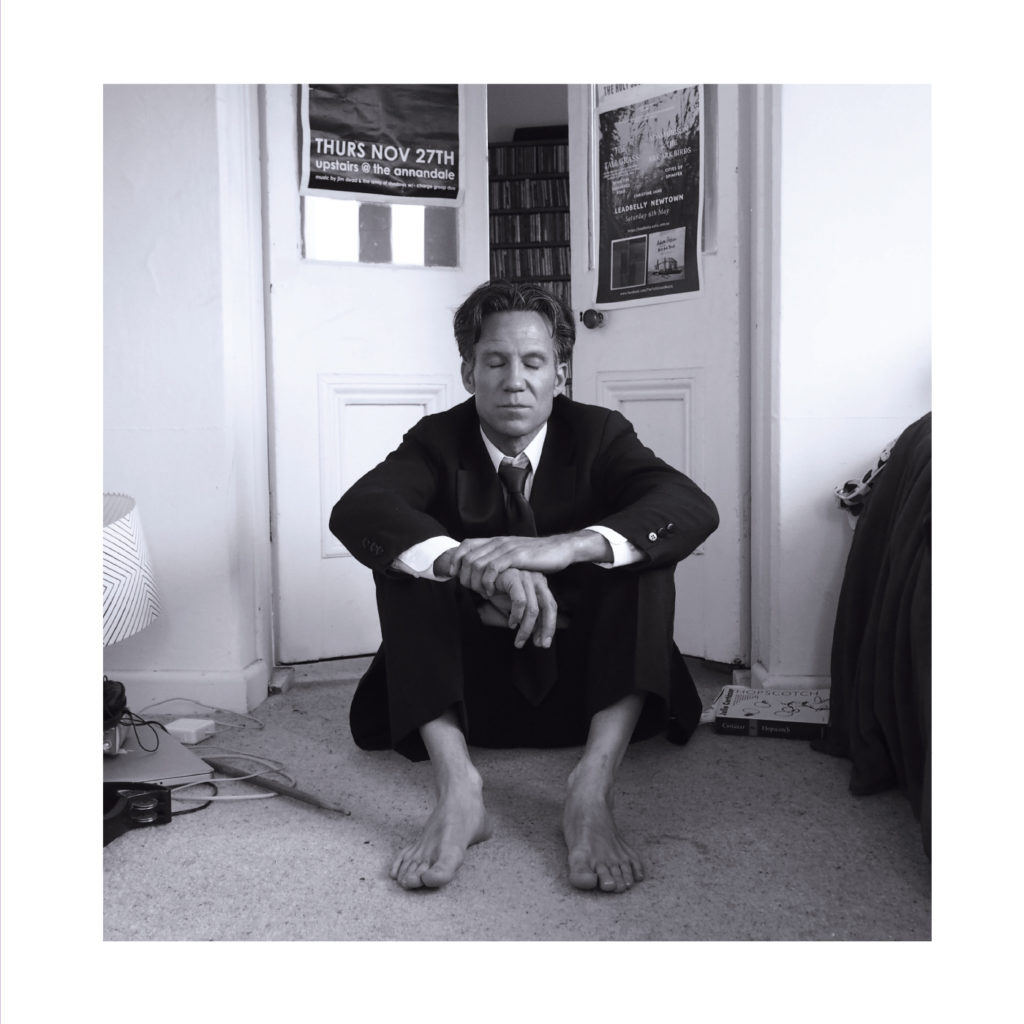 A thorough 4 star review by Bernard Zuel
A 4 star review for The Music and Doubtful Sounds by the talented Chris Familton
Jamie Hutchings – Bedsit (Andrew P Street for The Age)
A bedsit is a combined bedroom-living room, normally wiht a little gas stove and maybe a sink. It's barely space enough for one person, and living in one is rarely a sign that one's life has become a series of triumphs. It's thus a perfect title for the fifth solo album by Jamie Hutchings, whose songs feature characters in various states of quiet crisis. Opener Second Winter acts as a good litmus test: if you're entranced by a seven-minute song that begins with a Kafkaesque short story, then you're definitely in the headspace for what's to come. It's a gorgeously intimate work, with Hutchings's voice cracking with emotion and blue notes in what sounds like a series of first takes. Reuben Wills's double bass helps to anchor most of the tracks; there's also the odd, tasteful flourish from guests such as sister Sophie Hutchings on piano and washes of Jay Kong's violin lines, while Mark Moldre's keening harmonica cuts across It's On Me are like grinding train brakes in the distance. It's also an album anchored in place, especially December Park 's ominous evocation of a humid Sydney evening: " And it's raining jacaranda/The bats seem to beat as one/Hey man what ever happened to you? / I smell a storm's about to come." Hutchings is best known as the leader of Bluebottle Kiss, one of Australia's most frustratingly underrated rock bands, and while it's hard to imagine Bedsit will reverse his fortunes, it's nonetheless a rough gem of an album.
JAMIE HUTCHINGS: Bedsit (Daniel Johnson for the Courier Mail)
Ex-Bluebottle Kiss frontman Jamie Hutchings has returned with his first solo album in seven years, and it's his
starkest release yet. The album begins with Second Winter, which features sparse piano accompaniment and restrained double bass, and despite its seven-minute running time, it doesn't wear out its welcome. The earnest, wavering vocals and percussive strumming of It's On Me make it one of the album's most striking moments, and the languid Walking Dream and comparatively ebullient Here Comes the Frost are also highlights. Bedsit is a challenging listen, as fragile and introspective as it is darkly humorous, but those who invest the time in unpacking its intricacies will be richly rewarded.
So there you go. If you haven't got the album yet head over to BANDCAMP 
INFINITY BROKE / THE TALL GRASS / MARK MOLDRE HEAD TO FRANCE
The Binic Folk Blues Festival have invited all three groups to perform at their 10th anniversary of the festival. This takes place in the town of Binic in France and the festival goes from July 27 – 29th. We will be doing some side shows in the area as well, more details on that soon. In the meantime we are going to do a farewell show with all three groups performing and sharing members. The Tall Grass will have Scott and Reuben joining on bass and drums for this show and French run and Mark Moldre's, who's album I'm currently working on, features Scott, Reuben and myself as well as Adam Lang as part of the backing band.
This is the first time Infinity Broke has performed in almost 18 months, hopefully see you there.
Fri July 13th at The Factory Floor
Infinity Broke + The Tall Grass + Mark Moldre
TICKETS 
FACEBOOK EVENT 
PARLOUR
I've recently teamed up with Parlour Gigs who facilitate shows in people's loungeroom. If you're interested in doing one of these you can apply to host HERE 
That's about all I can think of for now, thanks for reading
x
JH